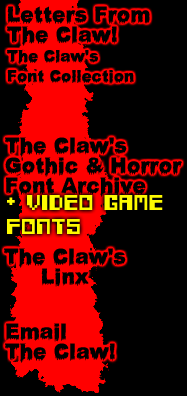 ---
The supreme site for bizarre music reviews, cool comics about insect rock from other dimensions, and overall weirdness starring your favorite characters from Bugtown and other realities...it's:

Looking for a bigger Howarth fix?
Craving Howarth comix? Music from Bugtown?
Welcome to the nastiest retailer in any reality...


Avail yourself of...



's



Do you crave to know Your Emperor's deepest and most diabolical thoughts? Sure, we all do! Well, why not visit...


's